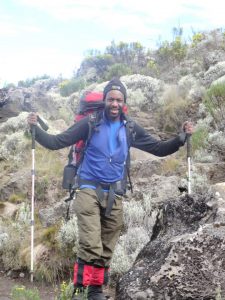 Climbs and safaris are organized and often guided by Protus Mayunga, founder of TROAA and a native Tanzanian. Residing in the USA, Protus understands the needs and expectations of American travelers. He brings this understanding together with his years of experience in Tanzanian adventures to plan and coordinate your expedition.
Protus is happy to share his cultural heritage with TROAA clients, making for a more authentic experience. You will enjoy the culture of Tanzania more deeply by having a trip leader who is able to fluently communicate in both English and Swahili.
As a head guide and the trip coordinator for TROAA, Protus has the opportunity to share with you everything that is extraordinary about Tanzania. Together with our team of reliable, competent and hard working people, Protus' goal is that you experience the best that Tanzania has to offer. He will see to it that you enjoy the trip of a life time in safety and comfort while accomplishing the goals that you dream of.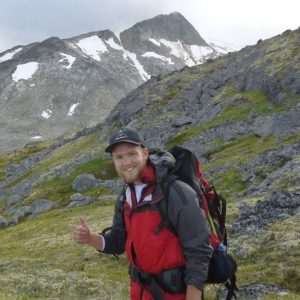 Expedition Guide
Raised in Northern New York between the Thousand Islands and the Adirondacks, Kyle is now based in Albany between expeditions.
After receiving a BA in Psychology, he went on to attend the International Wilderness Leadership School in the northern part of the Alaska Panhandle. He then became a Certified Wilderness Emergency Medical Technician – a certification that requires 200 hours and exceeds standards established by the National Highway Traffic Safety Administration.
Most notably, he has experience in the Argentinian mountains of Aconcagua (6,901 meters) and Cerro Bonete; Kilimanjaro (5,895 meters) in Tanzania; and the mountains surrounding Skagway, Alaska.
With a belief that nature heals, Kyle is all too careful not to cause harm while using its medicine. In that same sense, his background as a Senior Direct Care Staff for a Therapeutic Crisis Respite Program explains his attraction toward the group therapy aspect of leading group expeditions.
Kyle makes it a point to be conscious and respectful of the areas and populations that any climbing expedition may bring him to, and expects that same level of involvement in these local communities from his groups.
The TROAA TEAM in Tanzania: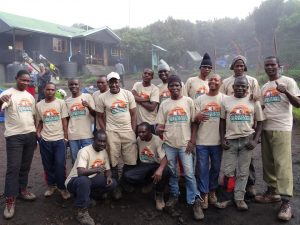 Without these guys we could never do this. The TROAA team is made up of dedicated and exceptional porters, guides and cooks who help to make your experience both amazing and comfortable.
We are especially proud of the dishes that our chefs can cook up while camping at 18,000 feet or in the wilds of the Serengeti. Enjoy fresh and delicious local foods that will fuel both body and soul.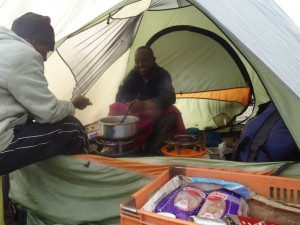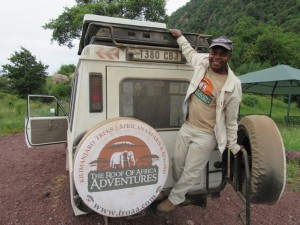 Recent Posts
Categories
Check out our Instagram Page at troaa_adventures for recent photos!😎 ... See MoreSee Less
3 weeks ago ·
6 years ago today, SUNY Oswego's Going Global group was heading home after a successful summit with 23 students and faculty and some other adventures post-Kilimanjaro! Each day we were waiting for news of the baby waiting to be born back home and on this day she arrived! - Happy 6th birthday to Sabina! What other adventures have you been up to Oswego Going Global Mehran Nojan? ... See MoreSee Less
3 months ago ·