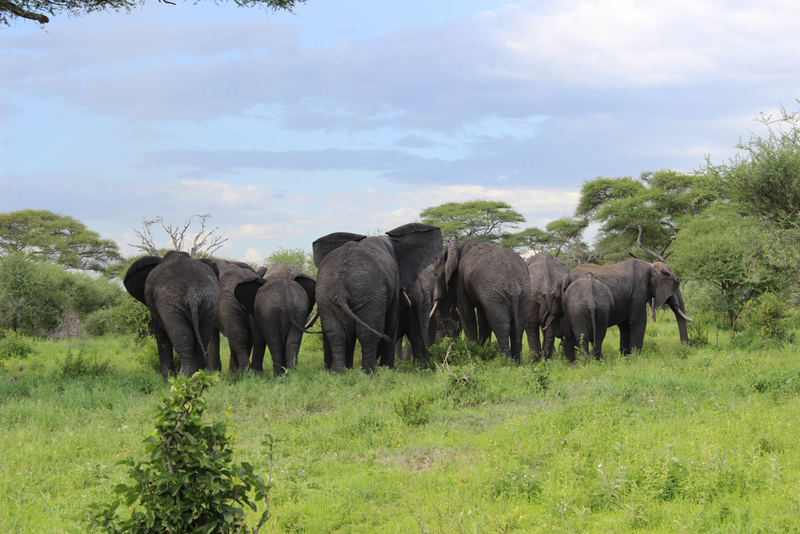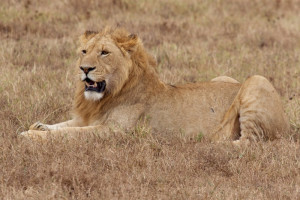 If observing lions on the hunt or hippos wallowing in a pristine lake is your idea of a safari than Tanzania is the place to be. Viewing animals in their natural habitat and abundant natural resources without interference from man is a rare experience these days. There are no fences, just miles of beautiful plains rolling out to the horizon. In fact, over 25% of the country is designated as protected land. Whether this will be your first safari or a return visit, we can help you plan an itinerary that will quench your thirst for adventure. Plan a safari with us now and see why Tanzania is legendary for it's natural wonders and scenic beauty!
Visit our Safari Photo Gallery
Private Safari
Gather your group and head to Tanzania! We will provide you with a customized itinerary based on your interests and goals. A honeymoon or anniversary, a special interest, alumni or outdoor adventure group, or simply a group of friends: there is something for everyone on a Tanzanian safari.
Family Safari
There will be no eye rolling about this family gathering! A Tanzanian safari will create lasting memories for children, teens, grandparents, and all of the relatives. Additional short hikes, horse back riding and hot air ballooning will keep teens engaged and provide opportunities for sharing the amazing experience of a Tanzanian adventure. We customize itineraries for families, depending on your needs.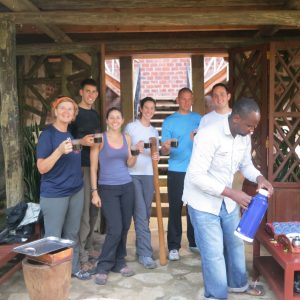 For a Family Traveling with young kids:
We provide a kid friendly guide who will help you to explore the bush from a kids' eye view! More activity to keep kids moving can include visiting a local swimming hole, short hikes, and learning the Swahili names of animals and their behavior. Visit a Masai village and see how kids in the bush make their own toys! Take a short nature walk guided by traditional Maasai Warriors where kids can spot dung beetles, track footprints and learn about various medicinal plants. Enjoy a family cooking class and bring home the recipe to recreate a taste of Tanzania.
Student Safari
Enhance the educational experience with travel! From the preparation to the journey, there is plenty to learn. A Tanzanian adventure that fits nicely into winter and spring breaks or a summer course is a two week trip that includes a Kilimanjaro climb followed by a safari. Spend a day at a traditional Masai homestead, enjoy a meal with them, learn about their traditions and culture. Raising funds and delivering supplies to a local school is a group project that can be life changing for young people. Learn some Swahili. We provide safe and comfortable lodging while offering a budget price that is feasible for student groups. We have hosted student groups of up to 25 comfortably.
Pack -N- Go Safari
Have some free time coming up? Check out our upcoming safari dates and sign up for a tour! We make this easy so you can just go. You may join others on this tour who have also signed up.
Cultural Excursions
To us, the people are as much a part of the Tanzanian landscape as the mountains, sunset and wild animals. The people are what make the country great and we want to bring you a deeper appreciation of Tanzania through them. Whether you visit a traditional Masai homestead, observe the Hadzabe Bushmen in their ancient way of life, or visit the Chaga tribe and learn about the craft of brewing banana beer, you will experience Tanzanian life in a way that visitors don't always get to do.
Recent Posts
Categories
Check out our Instagram Page at troaa_adventures for recent photos!😎 ... See MoreSee Less
3 weeks ago ·
6 years ago today, SUNY Oswego's Going Global group was heading home after a successful summit with 23 students and faculty and some other adventures post-Kilimanjaro! Each day we were waiting for news of the baby waiting to be born back home and on this day she arrived! - Happy 6th birthday to Sabina! What other adventures have you been up to Oswego Going Global Mehran Nojan? ... See MoreSee Less
3 months ago ·