Enjoying the charm and mystery of Zanzibar is the perfect way to reward your hard work after a Kilimanjaro climb or the excitement of a safari. Relaxing on the islands' white sand beaches is a great way to unwind. Soak up the sun but don't overlook the history that shapes this diverse and unique culture. A welcoming atmosphere invites you to explore the winding roads of old Stone Town where centuries of cultural history are evident through art and architecture. Enjoy the freshest seafood possible, direct from the Indian Ocean, at the famous outdoor seafood barbecue or a delicious vegetarian meal at an authentic Indian Restaurant.
TROAA will set up an itinerary for you that will allow you to pack as much action or relaxing into a few days on the islands as you wish. Zanzibar is a destination best reached by air from Dar Es Salam, and can be a vacation on it's own or an extension to your Climb or Safari itinerary. It is best to allow at least three days for this extension.
Depart from the beautiful beach on a scuba diving adventure and even a beginner can experience some of the very best diving spots in the  world. See spectacular coral gardens, turtles, dolphins, whales, and hundreds of fish species beneath the blue waters of the Indian Ocean.
Candlelit dinners make a honeymoon anywhere special, but imagine dining on a veranda in view of the Indian Ocean surrounded by the night sounds of a tropical paradise.
Open your spice cabinet and wonder how many of these valuable plants grow. While visiting Zanzibar, why not spend a day with an expert local guide touring a spice plantation and learning just that!
If fishing is your sport, it gets no better than the deep sea fishing adventures you can have on the Indian Ocean from Zanzibar. A wide variety of game fish abound all year long and seasonally the opportunity arises to hunt the big tuna and swordfish that these waters are known for. Combine diving and fishing with a spearfishing adventure, experience some of the best fishing in the world with one of the most reputable and knowledgeable guide companies in the area.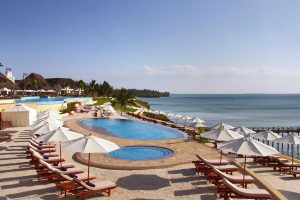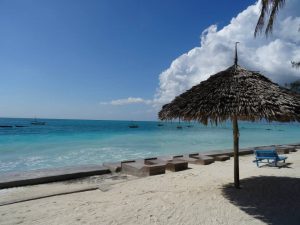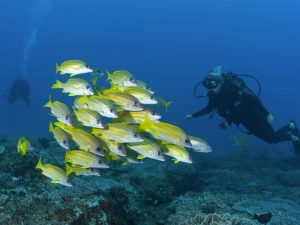 Recent Posts
Categories
Check out our Instagram Page at troaa_adventures for recent photos!😎 ... See MoreSee Less
3 weeks ago ·
6 years ago today, SUNY Oswego's Going Global group was heading home after a successful summit with 23 students and faculty and some other adventures post-Kilimanjaro! Each day we were waiting for news of the baby waiting to be born back home and on this day she arrived! - Happy 6th birthday to Sabina! What other adventures have you been up to Oswego Going Global Mehran Nojan? ... See MoreSee Less
3 months ago ·